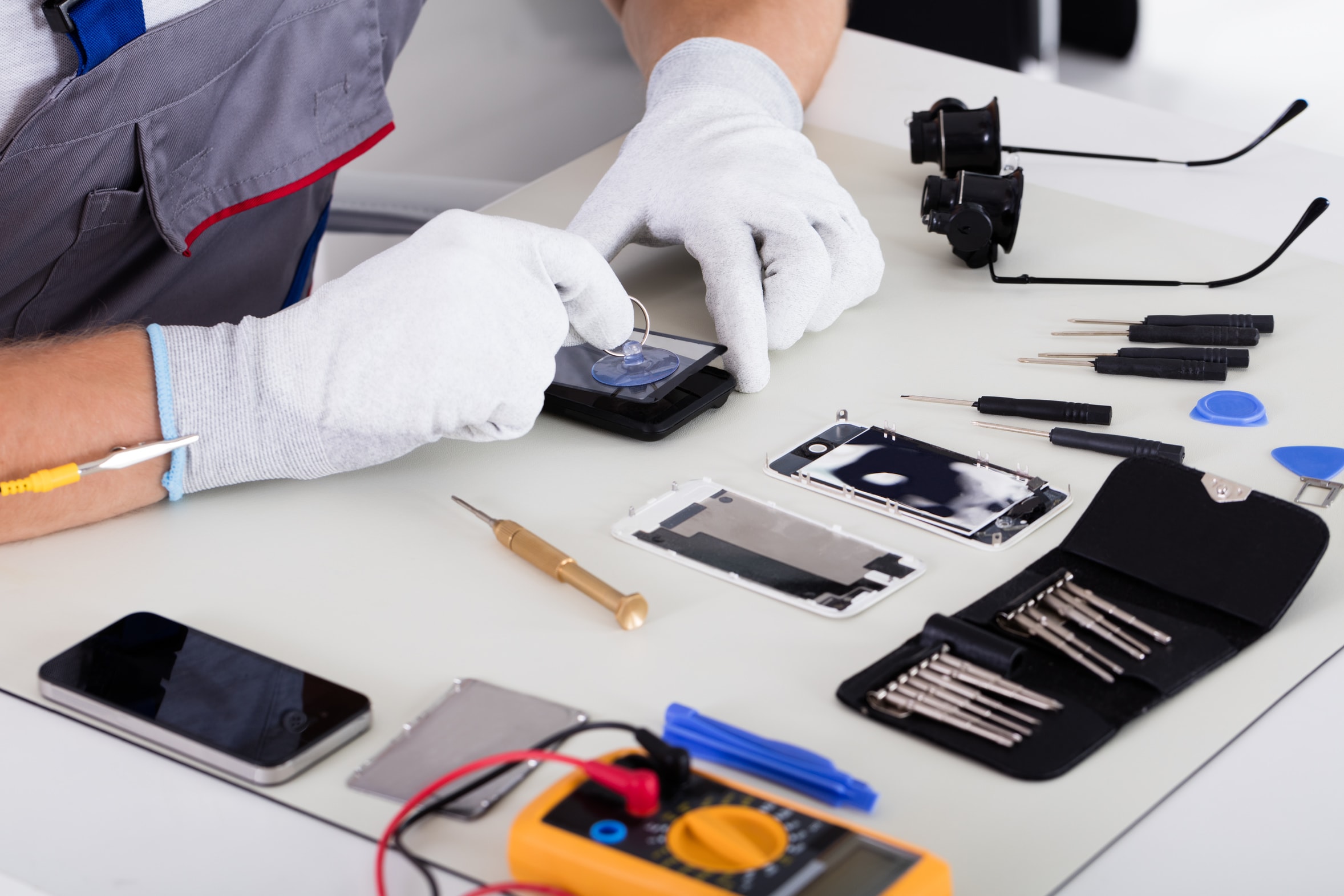 iPad Repair
Now repairing Android!
Specializing in quality,
affordable, quick repairs!
Mac Repair
Repairs while you wait!
Android Repair
iPhone Repair
Why Choose Us
We offer FREE diagnosis and repair your device in minutes, right in front of you. We use the highest quality parts available, and your screen is warrantied against defect for life! Come see why more people trust Valley iRepair with their iPhones and iPads.
View Services
Client Reviews
Jeff and his crew are literally WIZARDS. Amazing! A phone NO ONE else could fix, not even Apple themselves, and Mr. Potter waved his magic wand and singlehandedly saved my business phone at an affordable rate.. and right in front of me!
Jeff was super helpful, diagnosed a tricky problem and sent me on my way. I have been in a couple times before, helped by someone else, and it is always the same - consistent, quality service.
We have taken four phones with various problems and they've always fixed them flawlessly, fast and they're always affordable! I fully recommend them to anyone!
No better repair shop out there, super customer service, quality parts, top of the line experience across the board. 10/10, would recommend to everyone!
Wow! I thought I would have to buy a new phone. I came in at 10:05 and was back in my car leaving at 10:18 with a replaced battery and a working iPhone! Great place, great service, great prices, convenient location. I just had my first experience there: walked in with no appointment and walked out with my iPhone fixed in no time. Last Summer my dog was pestering me to go in the pool. Jumped in with him with my phone in my pocket. Water was coming out of all of the ports. Didn't try to do anything with it, just brought it to Valley. Fixed it on the spot! I love this place! Always fast and hassle-free. My screen has been replaced twice by the guys here and I've always been very happy! Latest news from Our Blog
in
Tips and Tricks
Does it seem your storage space keeps getting smaller and you can't store as many ...